Voiceover's
Do you want to know the #1 secret to generating more leads, sales and customers with offline marketing?
It's not just about promoting your products and services with cold calling, networking, print advertising, speaking, trade shows and print publications…
It's also about identifying which of these offline marketing strategies will reap the BIGGEST profits for your business, and then smartly integrating them into your current marketing strategy.
Click "WATCH MORE" and get a step-by-step offline marketing plan for YOUR business today.

Is your brick and mortar business losing business due to the online craze?
You need an offline consultant to show you how you can maximize your sales, lower your advertising expenses and dominate your competition at the same time.
Finally…
Have your small business skyrocketing with an endless blitz of traffic that will stuff your bank account with cash 24/7 – Guaranteed!
In fact, you'll…
Never have to worry about not having customers again!
An offline consultant will provide you with what it takes to succeed and dominate online and even how to dominate over your local market!
Without spending an arm and a leg on advertising!
Getting Your Business Online and Marketed Properly to Skyrocket Your Sales and Profits, Without Falling Victim to Online Marketing Scammers is EASIER Than You Think!
Click the learn more button now to learn how an offline consultant will not only have your business growing online but will also help you dominate in your local community as well.
Facebook Posts
Need a step-by-step Offline Marketing plan to grow your business? Click "Watch More" and get one today…

Does your business need help in sales? An offline consultant maybe the solution that you need in order to start scaling up your business month after month.
Main Powerpoint Presentation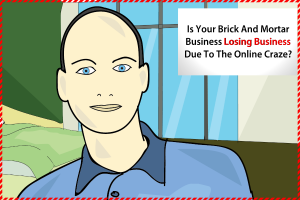 This is the main powerpoint presentation to use for creating your videos.
powerpoint
Facbook ad thumbnail iamge
Additional Powerpoint Presentations
Fonts
If you just want to download everything in one file, use this: