Voiceover's
Are you stuck with any of these plumbing problems?

Running toilets…
Clogged drains…
Low water pressure…
Leaky pipes…
Water heater or air conditioning problems?

Then it's time to call a professional plumber to your home.
But be sure to contact only registered, licensed and experienced plumbers who can identify and solve the problem without delay or hassle.

Click "WATCH MORE" to see how we can help fix your urgent plumbing issues as soon as possible.

Pipe Burst? Leaky Seat? Drains Backed up?
You need a plumber and you need one ASAP!
No one likes having to search for a reliable plumber that will show up on time and also not cost you an arm and a leg at the same time.
If you have had a pipe burst or any other plumbing issue simply click on the Watch More button above and soon your plumbing needs will be solved as we have qualified plumbers on standby just in case of an emergency.

Facebook Posts
Uh oh, experiencing plumbing problems? Don't worry, it's easy. Click "Watch More" to get your plumbing fixed today…
Have a leaky sink or a toilet that won't stop running? Or even worse a pipe burst? Then you need to find a qualified plumber asap. Click on the watch more button in the video below to have your plumbing needs taken care ASAP so you can get back to living life without worrying about nasty plumbing issues.
Main Powerpoint Presentation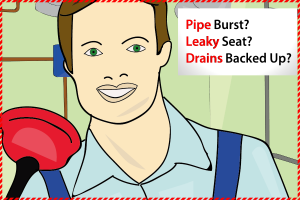 This is the main powerpoint presentation to use for creating your videos.
powerpoint
Facebook ad thumbnail image
Additional Powerpoint Presentations
Fonts
If you just want to download everything in one file, use this: