Voiceover's
Looking to buy or sell a home?
A trusted realtor can give you an easy and enjoyable experience, for example…
By informing you of everything you need to know about the housing market…
By giving you a personal marketing review which shows how you can have your property sold quickly…
By taking all responsibility for your property from maintenance and furnishing to repairs and management…
And no matter what condition your property, an experienced realtor will be able to offer you packages that accommodate your requirement.
Just click "WATCH MORE" and find out how you can get started selling or buying a home today.

Are you desperately trying to sell your home or find a new home for you and your family?
Now is your chance to experience the difference between finding a house and finding a home!
Plus, if you are having trouble selling your home and it has been on the market forever it is time for you to find a realtor that WILL SELL your home quickly and for the right price!
If you are ready to finally sell your home at the price you want or to buy your dream home then click on the watch more button above now and discover how you will finally be able to have a realtor that has your best interest at heart!

Facebook Posts
Here's how to buy or sell a home with ZERO hassle. Click "Watch More" to get started…
Has your house been on the market forever and still hasn't sold? Or are you looking for your dream home and need help? Click on the watch more button in the video below to learn how you can sell your home fast or find your dream home with a realtor that is on your side!
Main Powerpoint Presentation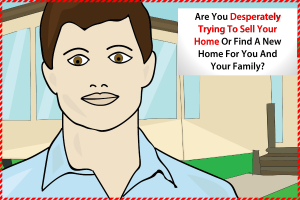 This is the main powerpoint presentation to use for creating your videos.
powerpoint
Facebook ad thumbnail image
Additional Powerpoint Presentations
Fonts
If you just want to download everything in one file, use this: