Voiceover's
Do you want to know the best ways to train your dog?
Well, you're at the right place.
Because whether your little companion is overly aggressive, pees and poops at the wrong places, won't listen to you… or even mounts other dogs or people…
… Now you can solve your dog problems using the quickest, easiest and most effective methods ever discovered.
In fact, he will become so obedient that other dog owners will be begging you to teach them your secrets.
Just click "Watch More" to get the best dog training tips, tricks and techniques now…

If Your Dog Is Causing You More Headaches than The Fun Loving Best Friend Experience that You Were Expecting You Are Not Alone!
Today You Are Going to Discover How to Stop Your Dog's Behavior Problems For GOOD!
Now You Can Obedience Train Your Dog Using the Fastest and Most Reliable Methods Available TODAY!
If your dog is disobedient, or frustrates you by digging up your lawn, being aggressive towards people and other dogs, jumping, barking, whining, or whatever, I want you to know one thing first…
It's NOT your fault!
Learn how you can turn your dog into the family pet you dreamed of by clicking on the learn more button now.

Facebook Posts
You won't believe how easy it actually is to teach your dog! Click "Watch More" for simple yet outrageously effective obedience-training secrets…
Does your dog do whatever he or she pleases? Leaving you constantly throwing away chewed up shoes, cleaning up dog poo or having to spank your dog nonstop because you don't know what to do? Click on the learn more button in the video below now to learn how you can finally have the family pet you have always wanted.
Main Powerpoint Presentation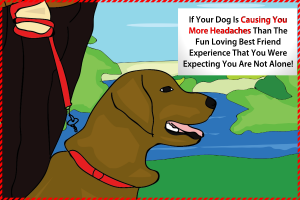 This is the main powerpoint presentation to use for creating your videos.
powerpoint
facebook ad thumbnail image
Additional Powerpoint Presentations
Fonts
If you just want to download everything in one file, use this: