Voiceover's
"Are You Depressed Over Your Ex and No Matter What You Do He or She Will Not Return Your Phone Calls?
Now is your chance to Discover How You Can Salvage Your Relationship and Claim Back Your Ex Now!
You don't have to be in this depression any longer! The ex who left you will be on his or her knees BEGGING to be taken back and asking for your forgiveness! And you will never have to worry about a break up again.
Stop right there if you have desperately pleaded for your ex to come back to you.
Those late night calls, the sobbing, begging and even bribing is not only not going to work, it is going to make things much worse. You need to understand why, right now, before it is too late.
Click the learn more button now to learn how you can salvage your relationship and not ruin it even more!"

Facebook Post
Miss Your Ex? Find Out How to Get Your Ex to Come Crawling Back to You By Clicking on the Learn More Button on the video below

Main Powerpoint Presentation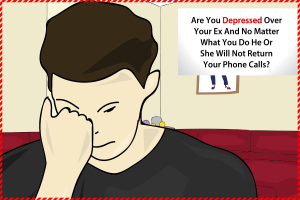 This is the main powerpoint presentation to use for creating your videos.
powerpoint
Facebook ad thumbnail image
Additional Powerpoint Presentations
Fonts
If you just want to download everything in one file, use this: