Voiceover's
"Need an effective website for your business?
We create responsive, well-designed sites that take businesses to the next level and help you…
Reach new customers…
Increase brand awareness…
Improve web user experience…
Highlight your credibility and expertise…
And ultimately, increase your profits.
But that's not all. We also offer a complete range of services at the most affordable prices. That's why clients trust us with the success of their business.
Click 'WATCH MORE' to find out how we can create the perfect website for you today…"

"Time to Redecorate Your Website?


Is Your Website Future Proof?


The way we consume media is changing and as such your digital presence needs to be flexible and adaptable to ensure the user experience across the multitude of platforms and devices is consistent.


Having a professional website enables:
– It to be compatible with mobile devices such as smart phones and tablets
– To look professional with easy usability
– You to stand out against your competitors


Click Watch More now to learn how you can ensure your website is professional and works on all devices to dominate over your competition now."

Facebook Posts
Here's what a "perfect" website can do for your business. Click "Watch More" for the next step…
Is your current website causing you to miss out on sales and leads? Click on the watch more button on the video below to learn how you can ensure that your website isn't working against you!
Main Powerpoint Presentation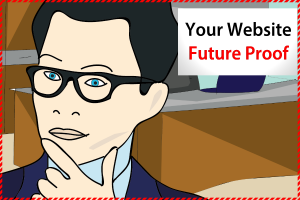 This is the main powerpoint presentation to use for creating your videos.
powerpoint
Facebook ad thumbnail image
Additional Powerpoint Presentations
Fonts
If you just want to download everything in one file, use this: