Voiceover's
How would you like to drop 5, 10, 20 pounds or more… fast?
Here's the first tip. Drink plenty of water because staying hydrated prevents you from overeating.
Next, do NOT skip meals as this would cause your blood-sugar levels to plunge and your metabolism to grind to halt.
Most importantly, always have a proper plan of action, and you'll achieve that new, slimmer you in no time.
Click "WATCH MORE" to discover how to turn your body into a powerful fat burning furnace today.
Are You Tired of Being Stuck on Yo Yo Diets that Are Not Working and Are Actually Wreaking Havoc on Your Health…
Resulting in More Weight Gain then Loss?!!
Now is Your Chance to Discover How You Can Lose 10-20 Pounds Quickly and Easily Without EVER WORRYING About the Weight Ever Coming Back!
We are talking about PERMANENT lifetime weight loss!
All Without Any Fad Diets or Hard Daily Workout Routines….
That Leave You Sore, Miserable… and Starving!

CLICK NOW to receive the only legitimate weight loss advice that will enable you to shed the pounds without starving yourself or killing yourself in the gym!"
Facebook Posts
You'll be surprised at how quickly you can shed those pounds. Keep it simple! Click "Watch More" for more powerful tips…
Are You Ready to Be Blown Away by a Brand New Weight Loss System That Will Enable you To Quickly Lose 10-20 Pounds Without a Fad Diet and Without Spending 24/7 in the Gym? Click on the WATCH MORE BUTTON to learn MORE NOW!
Main Powerpoint Presentation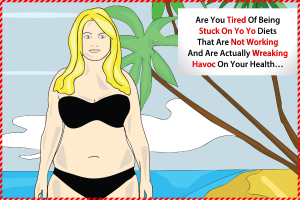 This is the main powerpoint presentation to use for creating your videos.
powerpoint
Facebook ad thumbnail image
Additional Powerpoint Presentations
Fonts
If you just want to download everything in one file, use this: